Client Words
The Columbia/ Ellicott City area has definitely been booming with new businesses (Urban Hotpot, Vivi, Bonchon, etc) in the most recent years but I was most excited about Tiger Sugar. I first found out about Tiger Sugar when I saw the (I am not even exaggerating) around the block, in 90 degree weather, middle of the workday, on a weekday line in Flushing.

Fast forward to this past Saturday, I now understand the hype. We came here on a Saturday night, around 9pm. Lots of groups social distancing outside in the parking lot. Drink was quickly made, menu was easy to understand, and so so delicious. I went in with no expectations as I'm not a huge fan of brown sugar boba drinks but man, this was perfectly sweet and good tea flavor. (Compared to kung fu where sometimes the drinks have a little powdery texture)

I'm just happy this place is 1.5 hours away from my house so I have some self control from coming every week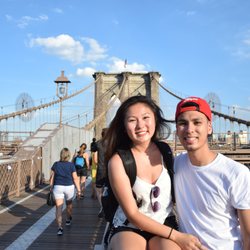 Alan L.
10/25/2020
Add Tiger Sugar to your list of stops on a trip to Ellicott City ASAP! Before this location opened up, I had never tried Tiger Sugar and had mostly heard that it was overhyped / way too sweet. But H8ERS GONNA H8 because after giving their signature #1 try, I was hooked!! This drink is so creamy and addictive, it kind of tasted like melted coffee ice cream (which is A+ in my book). I will say that every time I've gone back, I have opted for T4 on the menu (Taiwan classic black tea + brown sugar with boba) which is less sweet and more refreshing. Neither drink will make it out of the parking lot!
Minnie J.
1/3/2021
Tiger Sugar is more than pretty IG photos, they are the real deal. Hands down the best boba pearls I have ever had!

Ask anybody and I think they will agree with me: when in Ellicott City, it's hard to not take a world food tour with so many great Asian eats nearby. Tiger Sugar was the perfect way to cap off our evening of eating way too much good food (and probably too fast).

For my inaugural drink, I went with their number 1 signature drink, the brown sugar boba milk with cream mousse. I love the brown sugar boba pops, so I figured it would taste the same. I did note that you can choose either a cold or hot option for the drink, but could not change the size or level of sweetness.

Tiger Sugar, I don't know who came up with the little pearls mixed with big pearls idea, but give them their royalties! It is genius - so tasty and so unique. No other boba places does this and I am seriously hooked. My only gripe is that I want a larger size (yes, I finished my drink in the parking lot lol).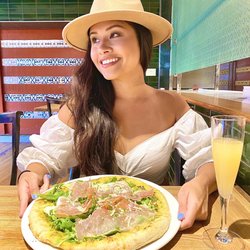 Stephanie T.
12/14/2020
Tiger Sugar
Ellicott City
9338 Baltimore National Pike, Ellicott City, MD 21042
Please make sure you are ordering the correct location when making pick up orders! At this time, you cannot modify or cancel an order once it's placed. Thank you.